A radio station "Radio Biafra FM 102.1" mostly in South South and South Eastern part of the country which is owned by Nnamdi Kanu has called for support financially to help him purchase arms to rage war against the Nigerian government. Many would agree that the inception of the dreaded "Boko Haram" was not far from this as it has claimed the lives of many and caused ongoing  imbalance in the country.
Read his exerts below; As we call on the authorities to look into this  with immediate alacrity.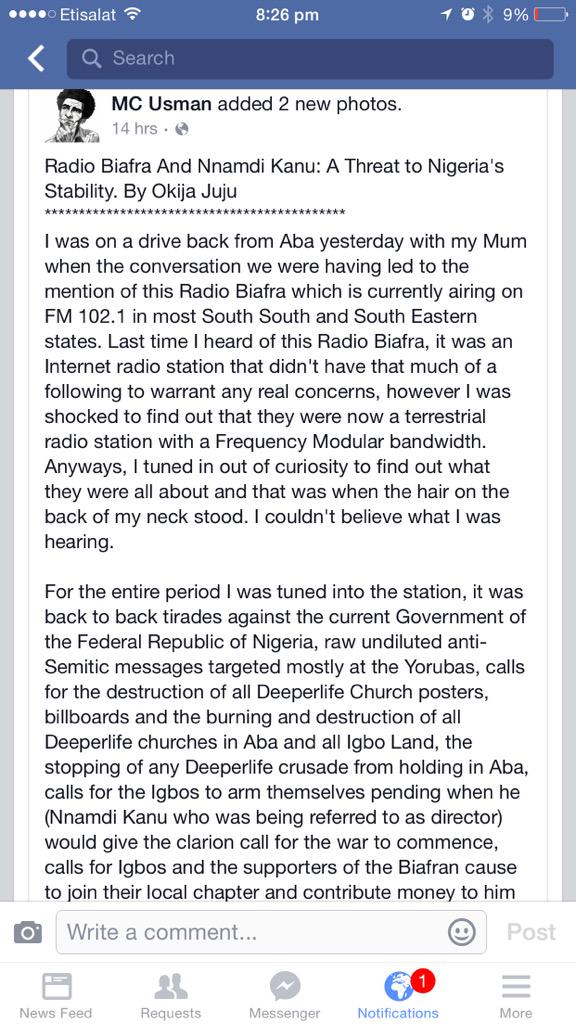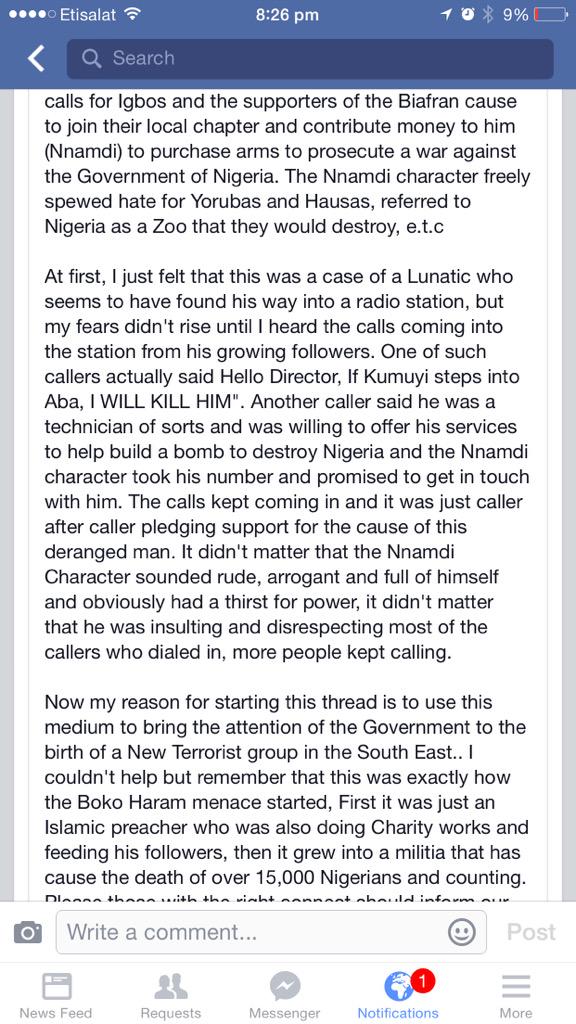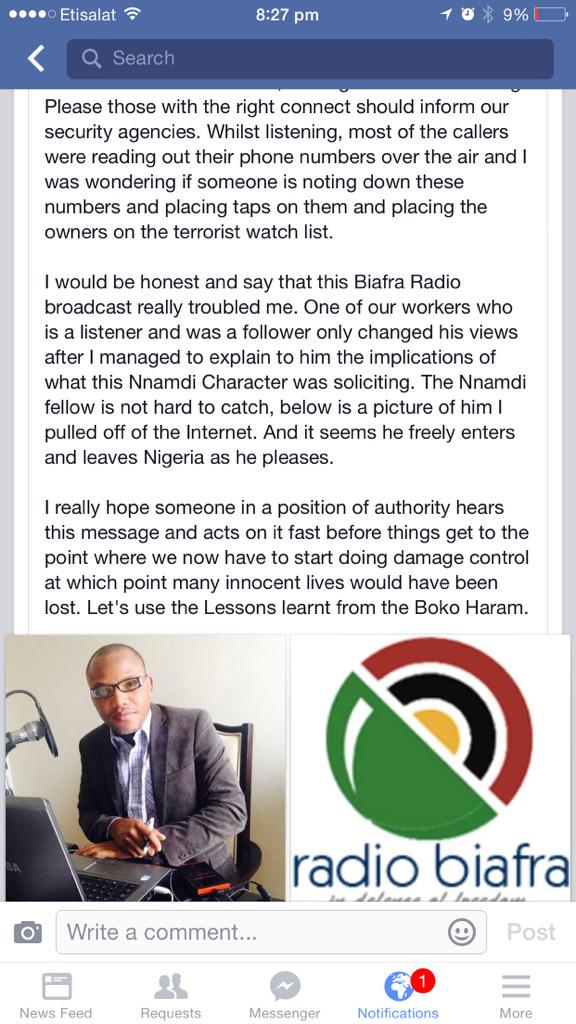 However, recently in June 2015 the Nigerian President Buhari ordered Federal Forces to bombard the creeks of Calabar (Biafra land) with Napalm Bomb used by the United States in Vietnam war, which was subsequently banned for its devastating effect of producing harsh chemical radioactive elements on contact with the human skin, which continuously burns the individual's skin till it is totally ripped off. This bombardment was in the guise of fighting militants, whereas the Calabar region is never known for sustaining militants.
On this raging and peace disturbing issue, we as Nigerians believe we need explanations as to what is actually going on and demand that the government take immediate actions to curb the growth of the baby terrorist group before they become fully equipped.