A singer's relevance is determined by many things and it includes the influence of their songs on their fans both in and out of their home country. Recently, singer Paul Okoye (Rude Boy) shared a crowd in Takoradi in Ghana marching on the streets in huge numbers. It is not clear what the march is about but they could be heard loudly singing Rudeboy's Reason With Me.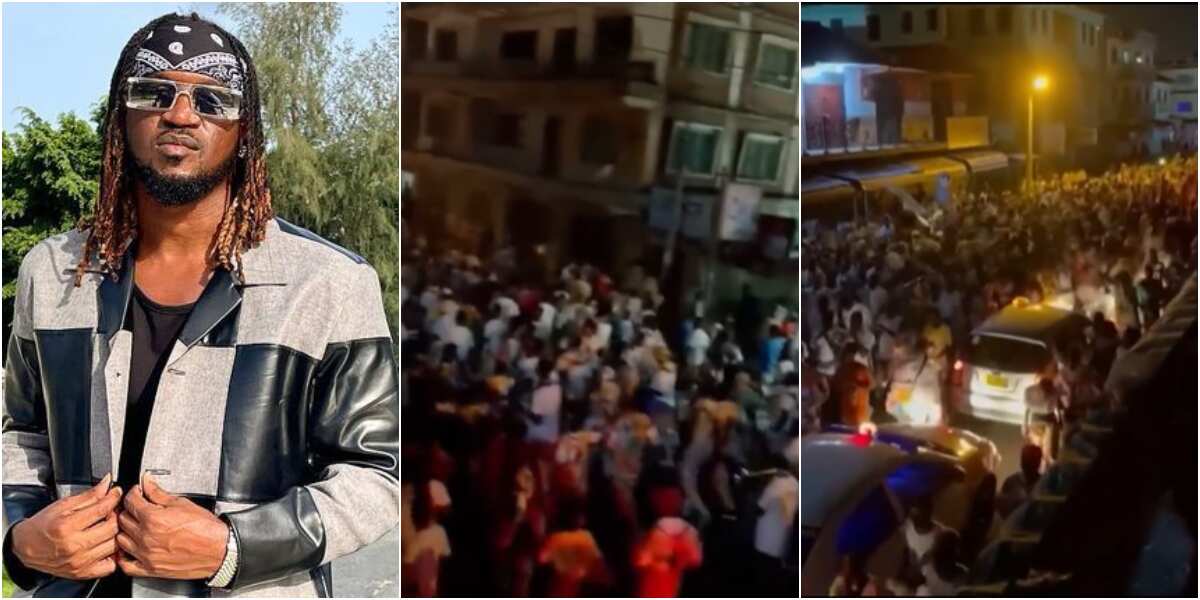 In the video, saxophonists were spotted, drummers were heard beating their drums and some of the crowds waved flags above their heads as they sang and danced along.
Rudeboy who was excited about the show of love gave a shoutout to the crowd as he promised to release an album soon.
Watch video below: