In collaboration with the Project Management and Brand Building Powerhouse 3131 CONNECT, BANS Entertainment celebrates its anniversary year with the Soundtrack album YEAR OF B.A.N.S. named after the Anniversary Year itself.
This landmark album was largely collaborative with a rich feature and production list.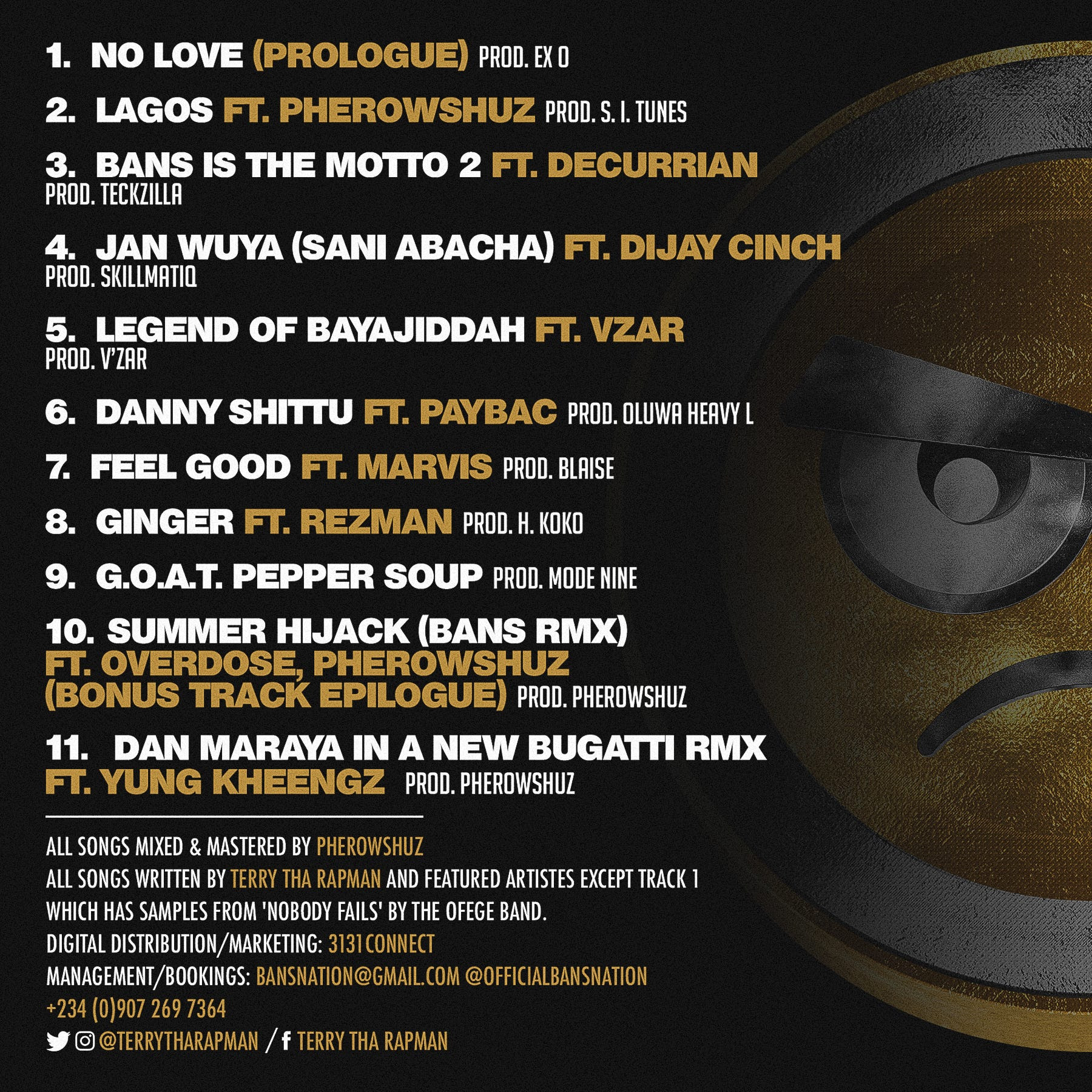 FEATURED ARTISTES
PHEROWSHUZ
DECURRIAN
DIJAY CINCH
V'ZAR
PAYBAC
MARVIS
REZMAN
OVERDOSE
YUNG KHEENGZ
PRODUCERS
EX O
S.I. TUNES
TECKZILLA
SKILLMATIQ
V'ZAR
HEAVY L BEATZ
BLAISE
H. KOKO
MODE 9
PHEROWSHUZ
Mixed and Mastered by Pherowshuz
Distributed and Marketed by 3131connect
Cover Art by Kid Mellow
In this heavily packed Anniversary Year, BANS celebrates:
20 years since it's founder, Terry Tha Rapman started professional music;
15 years since the slang 'Boys Are Not Smiling' was popularised; and
10 years since the album 'Boys Are Not Smiling' was released.
PS: The YEAR OF B.A.N.S. Album is the 10th Musical Body of Work by Terry Tha Rapman. Stream it HERE!